The Living and Active Word of God
We enjoyed seeing all of God's creatures in church this past week for the blessing of the animals.  What a joy it is to have a family that includes 4 legged and winged creatures as well!
Yankee Candle Fundraiser is here!!! More information below. You can buy all kinds of things to make your house look and smell like Fall! Buy gifts for others! And decorate for Thanksgiving and Christmas!!!! Use the first link to just buy. But if you want to help sell – use the 2nd link and be sure to follow the instructions to buy from All Souls or sell for All Souls.
ALL SOULS SUNDAY, which is our feast day and our Annual Meeting is just around the corner on November 1.  We hope you will plan to join us we celebrate our Feast Day! We are preparing new directories!  To be sure your contact information is upto date – please email your info to ALLSOULSECC@GMAIL.COM this WEEK if you did not update during the fellowship hour after chruch the past couple months.
Please take the time to read the articles and information in this week's "GOOD NEWS" including a change with our prayer list. Feel free to forward this newsletter to a family member or friend, or share it on your facebook page or twitter by using the "like" and "share" icons at the top of the page.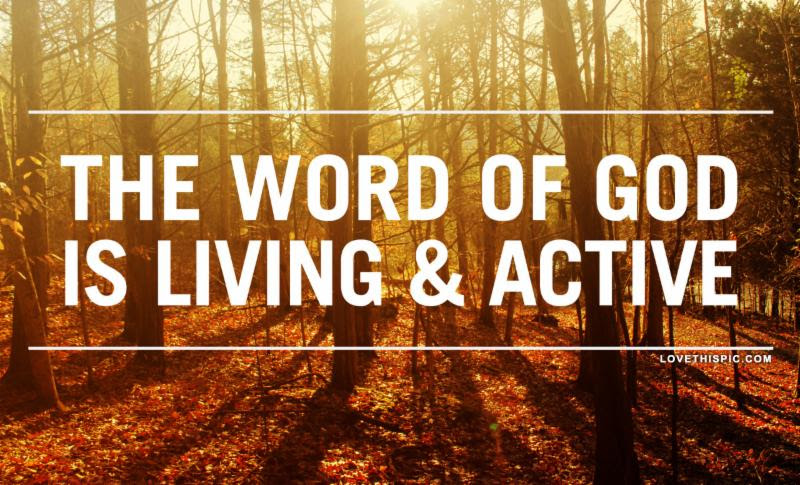 This weeks readings and question of the week:

Take time to mediate on God's word and prepare for worship this Sunday.  And as you meditate on them, consider the Question of the Week:

What barriers must I knock down in my life that prevent me from becoming a more faithful follower of Christ?
Hebrews 4:12-13
The word of God is living and active, sharper than any two-edged sword, piercing until it divides soul from spirit, joints from marrow; it is able to judge the thoughts and intentions of the heart. And before him no creature is hidden, but all are naked and laid bare to the eyes of the one to whom we must render an account.
The word of God is living and active, discerning the thoughts and intentions of the heart./ Much of what we say and what we hear in the day does not bear a second thought. It is empty twaddle. The Scriptures are different. We have given more study and care to understanding them than to any other human words. God's word is meaty and powerful, pushing us to look at ourselves
Prayer:
Sow freely, Lord God, the seed of your word over the world. May it fall in good soil in us, and may it be heard wherever people live.
THREE WAYS YOU CAN PARTICIPATE!!!
BUY PRODUCTS FOR YOURSELF:
  Can use this link to buy candles, gifts, wrapping paper, centerpieces, and so much more!  40% will come back to ALL SOULS!   When you click on the link, you will see a "START SHOPPING" box in the lower corner.  Put the All Souls Group # in the box 99006893  the click "start shopping".  
https://www.yankeecandlefundraising.com/home.htm
Look for "Sign up to be a seller", then put in this group #990068693 and your date of birth. Follow the instructions and you will have your own seller page in a few short steps.
CATALOG SALES:
If you want to sell directly to friends and family using a catalog, we will have packets at the church available after each service. Sale will go until October 16…orders due by October 18.   Online sales can continue until December.  Please contact Jerry with any questions.
Web-Site Review Team
Is our website effective?   Are there ideas to make it better?
Do you have an eye for detail?     Have any technical skills?
If you want to be on a short web-site review team, please see Henry, Kimmie, or any board member.
JEFF CHU – Does Jesus Really Love Me? : An Afterword

Does Jesus Really Love Me?: A Gay Christian's Pilgrimage in Search of God in America is part memoir and part investigative analysis that explores the explosive and confusing intersection of faith, politics, and sexuality in Christian America.
The quest to find an answer is at the heart of Does Jesus Really Love Me?-a personal journey of belief, an investigation, and a portrait of a faith and a nation at odds by award-winning reporter Jeff Chu.
Thursday, October 15 –
4:00 pm
Albright College – Klein Lecture Hall
FREE & OPEN TO THE PUBLIC
UPDATE YOUR INFO!
We always want to be sure your information is up to date.  If you have moved, changes phone numbers, or use a new email address – let us know!
We are now ready for phase II and Wendy is starting work on the new directory.   If your not sure if your info is correct please  email any changes to allsoulsecc@gmail.com.
New Parish Directories to be handed out at the Annual Meeting on Sunday, November 1.
All Saints Sunday & Parish Annual Meeting coming soon! Sunday, November 1
Make plans to join us for All Saints Sunday for a special All Souls Feast Day Service.
Our annual parish meeting and potluck will follow in the Pine Room.
DRIVERS
NEEDED FOR TRANSPORTATION MINISTRY –
help 1 or 2 Sundays a month by driving a family or older member who do not drive or have cars to and from church.  Its a great way to make friends, meet new people and become part of the ministry of All Souls.  If you can help, please email Jerry  –
jerryws@outlook.com
How are you doing answering this  past week's 
question of the week? 
How well do I follow the example of St. Francis of Assisi in my respect for the environment, animals, and the poor.  Do I truly appreciate all those good and beautiful things which almighty God has created?