He is King over ALL NATIONS!
 The weekly Newsletter of 
ALL SOULS ECC 
A Welcoming Family of Faith!
April 28, 2016
Our next fundraiser is the Centre Park Flea Market on
May 14
, more information below.  Items and help are needed!
And don't forget to mark your calendars for our upcoming pot lucks. A list of dates are below – add them to your calendar now!  Our May pot luck is the 21st, and our theme is "The 70s'".  So get your tie-dye and your recipes ready!!!
Please take the time to read the articles and information in this week's "GOOD NEWS" including clicking on our prayer list and pray for the requests listed there.
Feel free to forward this newsletter to a family member or friend, or share it on your facebook page or twitter by using the "like" and "share" icons at the top of the page.
This weeks readings and question of the week:
Take time to mediate on God's word and prepare for worship
this Sunday
.  And as you meditate on them, consider the Question of the Week:
The disciples returned to Jerusalem with great joy to be witnesses.  How can I remain a faithful and diligent disciple until the end?
Psalm 47:7-8
7 For God is King of all the earth; *
sing praises with all your skill.
8 God reigns over the nations; *
God sits upon his holy throne.
Especially during this most interesting time of election season – it gives me some peace knowing that God is King and reigns over all nations – even this one, no matter who is in "power".
Clarke's Commentary on Psalms 47:7
For God is the King of all the earth – He is not your King only, but the King of the universe. He has no limited power, no confined dominion.
Sing ye praises with understanding – זמרו משכיל zammeru maskil, sing an instructive song. Let sense and sound go together. Let your hearts and heads go with your voices. Understand what you sing; and feel what you understand; and let the song be what will give instruction in righteousness to them that hear it. Sing wisely – Anglo-Saxon. Multitudes sing foolishly.
Centre Park Flea Market – ITEMS and VOLUNTEERS needed for All Souls Booth.

Saturday, May 14

.
The Centre Park flea market is
Saturday, May 14
.   All Souls will have an area at the Flea Market – but we need sellable items and volunteers!
If you have items to donate to the All Souls table – you can bring them that morning by
8 am
…or bring the items to church the next two
Sunday's
.  We also need volunteers to help sell the items and represent all Souls.
A volunteer sheet will be at the fellowship hour the next two Sundays. If you have any questions, please contact any board member.  Thank you for your items, time, and support!
Its a 70's  Pot Luck!
Find your bell bottoms; your favorite tie-dye shirt, and other fabulous items from the 70s!
Our theme for the May pot luck is 70's Night!  Looking forward to seeing lots of color and some funky dance moves. And of course GREAT FOOD, FUN, AND FELLOWSHIP!
Saturday, May 21
6:00 pm
Pine Room
Ecumenical Catholic Communion Synod – Parish Representatives sought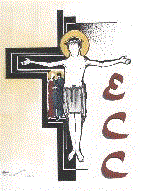 Every other year, the ECC holds a Synod, a type of National meeting.   We can send up to 4 delegates (two for House of Pastors, two for House of Laity).
The 2016 Holy Synod will be at the American Airlines Training and Conference Center in Fort Worth Texas,
October 10-13
.  If you are interested in attending please see any member of the Board of Directors for more details.   We need to finalize who is attending soon – as there is some work and research expected of each delegate before the Synod begins to help with the passing of legislation.
SPRING POT LUCKS & OUR FALL PICNIC
We are all busy – but we hope you will take time to enjoy the company of your brothers and sisters at All Souls.  Our pot lucks and fall picnic are also a great time to invite friends and family to.
Saturday

,

September 17

– 2nd Annual Parish PICNIC!!!
Saturday

,

November 6

– Annual Meeting
Saturday, December 10

– COOKIE BAKE 
How are you doing answering this  past week's 
question of the week? 
How can I be prayerfully open to the Spirit's guidance like the early community?  To whom can I be compassionately responsive?