REJOICE in the HOPE!
The weekly Newsletter of 
ALL SOULS ECC 
A Welcoming Family of Faith!
Its been a busy time of year for All Souls and its members!  Thank you for everyone who helped out at the Flea Market – and we hope to see EVERYONE at
this Saturday's
POT LUCK!  Bring a picture of you from the 70's (for those lucky enough to be alive in the 70s'), wear your favorite tye-dye shirt or other 70's fashion, and bring your 70s food!
Sunday
is Reading Prides Sterling fundraiser and it is also a Opus One Concert!  More information about both these are below.
Something new in this newsletter – LINKS to
Sunday's
hymns.   When possible we will try to put any new hymns we are singing in the GOOD NEWS.  So in addition to knowing and reading this weeks scriptures you can also preview the hymns and be more prepared to sign.  MAKE A JOYFUL NOISE!!!!  These links are in the left column toward the bottom of the newsletter.
Please take the time to read the articles and information in this week's "GOOD NEWS" including clicking on our prayer list and pray for the requests listed there.
Feel free to forward this newsletter to a family member or friend, or share it on your facebook page or twitter by using the "like" and "share" icons at the top of the page.
This weeks readings and question of the week:
Take time to mediate on God's word and prepare for worship
this Sunday
.  And as you meditate on them, consider the Question of the Week:
Despite my faults and sins, God loves me personally forever. To whom or to what situation is God inviting me to go share my love and forgiveness?
 Psalm 8: 4-5, 6-7, 8-9
  Romans 5:1-5
Romans 5:1-5
Since we are justified by faith, we have peace with God through our Lord Jesus Christ, through whom we have obtained access to this grace in which we stand; and we boast in our hope of sharing the glory of God. And not only that, but we also boast in our sufferings, knowing that suffering produces endurance, and endurance produces character, and character produces hope, and hope does not disappoint us, because God's love has been poured into our hearts through the Holy Spirit that has been given to us.
When we are justified (made right with God)—we have peace with God—through Jesus. Through Jesus we come by faith to receive His grace—we are happy and we have hope to see God's glory.
When trouble and problems come—-we can accept them without losing faith. We know that trouble and problems can make us more patient with other people. Patience gives us experience. We have sympathy for others because we understand about pain, sorrow, and trouble.
Experience gives us hope. We learn by experience that God is with us through all our problems. That give us hope for the future. We know that God can be trusted. We are not ashamed We can hold up our heads knowing that God's love is given to us by the Holy Spirit.
When we were weak and did not have strength—-God did His work for us. Jesus died for sinners
Its a 70's  

SATURDAY

NIGHT Pot Luck!
Find your bell bottoms; your favorite tie-dye shirt, and other fabulous items from the 70s!
Our theme for the May pot luck is 70's Night!  Looking forward to seeing lots of color and some funky dance moves. And of course GREAT FOOD, FUN, AND FELLOWSHIP!
BRING A PHOTO OF YOU FROM THE 70's!!!!!
Saturday, May 21
6:00 pm
Pine Room
THANK YOU TO EVERYONE WHO VOLUNTEERED AT THE CENTRE PARK FLEA MARKET OR DONATED ITEMS TO BE SOLD.
We really appreciated our parishioners and All Souls Family.  Thanks to anyone who donated items or volunteers at the stand!
Other than our normal weekly and operating expenses each month – we have two items in our budget this year that are beyond our normal budget – a new church laptop and the cost of the ECC Synod.  So everyone's support of the fundraisers are appreciated!
Ecumenical Catholic Communion Synod – Parish Representatives sought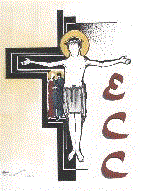 Every other year, the ECC holds a Synod, a type of National meeting.   We can send up to 4 delegates (two for House of Pastors, two for House of Laity).
The 2016 Holy Synod will be at the American Airlines Training and Conference Center in Fort Worth Texas,
October 10-13
.  If you are interested in attending please see any member of the Board of Directors for more details.   We need to finalize who is attending soon – as there is some work and research expected of each delegate before the Synod begins to help with the passing of legislation.
SPRING POT LUCKS & OUR FALL PICNIC
We are all busy – but we hope you will take time to enjoy the company of your brothers and sisters at All Souls.  Our pot lucks and fall picnic are also a great time to invite friends and family to.
Saturday, June 18
Saturday

,

September 17

– 2nd Annual Parish PICNIC!!!
Saturday

,

November 6

– Annual Meeting
Saturday, December 10

– COOKIE BAKE 
How are you doing answering this  past week's 
question of the week? 
What gifts of the Holy Spirit have you received? Have I used the Spirit's gifts generously and wisely?