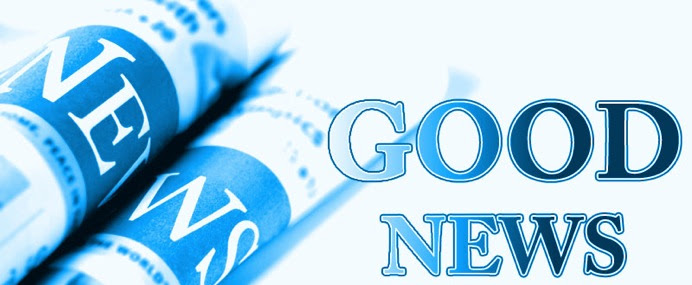 Worship/Holy Eucharist
1:00 pm – Chapel
Sunday, December 3
World Aids Day Observance
5:30 pm – 7:00 pm
The Inn at Centre Park
730 Centre Ave
Monday, December 4
All Souls COOKIE BAKE
6:00 pm – Pine Room
Saturday, December 9
Board of Directors Meeting
3:00 pm  – Heritage Room
Sunday, December 10
Worship/Holy Eucharist
1:00 pm – Chapel
Sunday, December 17
NO 1 pm Service on December 24
CHRISTMAS EVE SERVICE
11:45 pm – Special Music
MIDNIGHT – Christmas Mass
Sunday, December 24
Worship/Holy Eucharist
1:00 pm – Chapel
Sunday, December 31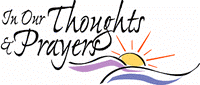 The Prayer List is updated weekly. Please keep the people and needs of those on the list a part of your daily prayer life.
Rota's are also updated and listed below, check for openings and where your help in ministry is needed this week or next month!
Those scheduled to bring something to share after worship are those who's last names begin with:
December 3: A-F
December 10: G-L
December 17: M-R
December 24: ALL (Christmas Eve Service)
December 31: S-Z
IF YOU ARE ABLE – PLEASE BRING SOMETHING TO CONTRIBUTE IF ITS YOUR WEEK!
Entrance Hymn: # 716 the Harvest of Justice
Offering Hymn: # 713 Here I Am
Recessional Hymn: # 668 Lord, Whose Love in Humble Service, vs. 2-4

All Souls ECC is a parish of the Ecumenical Catholic Communion
GOOD NEWS
The Weekly Newsletter of All Souls ECC
A Welcoming Community of Faith!
What a blessed visit we had this past Sunday from Rev. Denise Roberts and her wife. Thank you to everyone who made them feel welcome as they move from the West Coast to the Philadelphia area. More news to come soon!
Hope to see everyone this Saturday at our FALL HARVEST Potluck! Bring your favorite fall food, side dish, or desert!
And we will also have a Blanket/Towel collection for the clients of Opportunity House. These can be new or gently used.
Our annual meeting is just around the corner on November 5. Please join us for FEAST DAY Celebration at 1:00 pm with our Annual Meeting.
We hope you enjoy this issue of the Good News – with this weeks scriptures, hymns, and other information. Feel free to share with friends and family.
This Week's Reading
And Question of the Week
Take time to mediate on God's word and prepare for worship this Sunday. And as you meditate on them, consider the Question of the Week:
How am I faithfully exercising faithful, responsible citizenship? Is it time for me to join or initiate a concrete outreach to identify and address specific needs in my community?
ISAIAH 45:1, 4-6
PSALM 96:1, 3, 4-5, 7-8, 9-10
THESSOLONIANS 55b5B
MATTHEW 22:15-21
PSALM 96: 1 & 3
Sing to the LORD a new song; sing to the LORD, all you lands. Tell his glory among the nations; among all peoples, his wondrous deeds. For great is the LORD and highly to be praised; awesome is he, beyond all gods. For all the gods of the nations are things of nought, but the LORD made the heavens.
FALL HARVEST POT LUCK
Saturday, October 21
6:00 pm – Pine Room
Bring your favorite comfort foods, side dish, desert, or drinks!
Invite your family and friends!
Blanket & Towel Collection
We will be collecting blankets and towels (new or gently used) for Opportunity House clients at this week's potluck dinner.
If you can't make it, don't worry, we will be collecting blankets and towels through Thanksgiving.
As we move into the winter months and become more thoughtful and thankful that all that we have, please think of those with no home or bed and see what you are able to donate. THANK YOU.
FEAST DAY and ANNUAL MEETING
November 5
We hope you will join us on Sunday, November 5 for our annual meeting – and celebration of our Feast Day.
We remember our loved ones at 1:00 pm with our All Saints Worship Service. Following worship will be our POT LUCK and Annual Meeting. We hope you will plan to join your All Souls Family for this celebration!
FALL BOARD MEETINGS ANNOUNCED
NEW BOARD MEMBERS NEEDED
All members are welcome to attend board meetings. Meetings begin at 6:00 pm. You are welcome to observe and stay for the entire meeting (usually about 2 -3 hours), or you may just come at the beginning to share your thoughts, ideas, concerns, new ministry dreams, etc. Our Fall meetings are as follows:
Thursday, August 17
Wednesday, September 20
Wednesday, October 18
Tuesday, November 14
Tuesday, December 12
We will be looking for two new board members for 2018 – so if your interested in learning more about what a board member does, please talk to any current board member or join us for any of these meetings.

How are you doing answering this past week's question of the week?
The invitation to the banquet of God's kingdom has been extended. What are you doing to prepare yourself?