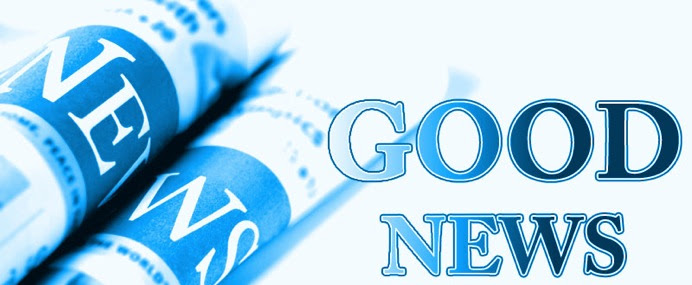 Worship/Holy Eucharist
1:00 pm – Chapel
Sunday, December 3
World Aids Day Observance
5:30 pm – 7:00 pm
The Inn at Centre Park
730 Centre Ave
Monday, December 4
All Souls COOKIE BAKE
6:00 pm – Pine Room
Saturday, December 9
Worship/Holy Eucharist
1:00 pm – Chapel
Sunday, December 10
Board of Directors Meeting
3:00 pm – Heritage Room
Sunday, December 10
Worship/Holy Eucharist
1:00 pm – Chapel
Sunday, December 17
NO 1 pm Service on December 24
CHRISTMAS EVE SERVICE
11:45 pm – Special Music
MIDNIGHT – Christmas Mass
Sunday, December 24
Worship/Holy Eucharist
1:00 pm – Chapel
Sunday, December 31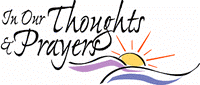 The Prayer List is updated weekly. Please keep the people and needs of those on the list a part of your daily prayer life.
Rota's are also updated and listed below, check for openings and where your help in ministry is needed this week or next month!
Those scheduled to bring something to share after worship are those who's last names begin with:
December 3: A-F
December 10: G-L
December 17: M-R
December 24: ALL (Christmas Eve Service)
December 31: S-Z
January 7: A-F
January 14: G-L
January 21: M-R
January 28: S-Z
IF YOU ARE ABLE – PLEASE BRING SOMETHING TO CONTRIBUTE IF ITS YOUR WEEK!
Entrance Hymn: # 349 God of All People

Offering Hymn: #340 Wait for the Lord

Recessional Hymn: #347 The King Shall Come
All Souls ECC is a parish of the Ecumenical Catholic Communion
GOOD NEWS
The Weekly Newsletter of All Souls ECC
A Welcoming Community of Faith!
December and ADVENT are here! We hope you will join us as we anctipate the coming of the Christ Child! 1st Mass of Advent is this Sunday at 1:00 pm.
Some great news about our new sister parish below as well as information about our upcoming COOKIE BAKE!
We hope you enjoy this issue of the Good News – with this weeks scriptures, hymns, and other information. Feel free to share with friends and family.
This Week's Reading
And Question of the Week
Take time to mediate on God's word and prepare for worship this Sunday. And as you meditate on them, consider the Question of the Week:
As we begin the season of Advent, how am I preparing a place for Jesus in my life?
Isaiah 63:16B-17, 19B; 64:2-7
Psalm 80:2-3, 15-16, 18-191
CORINTHIANS 1:3-9
MARK 13:33-37
Brothers and sisters in Christ, as we embark through this season of Advent, preparing ourselves for the coming of Christmas, it is important that we take note, that this season is not about preparing our homes with decorations, or the time for us to do our pre-Christmas shopping and preparation for our lavish Christmas parties and celebrations. Instead, this time of Advent is designed for us that we may stop from whatever we have been doing throughout this year, and reflect on them, so as to prepare ourselves spiritually and mentally to celebrate Christmas properly.
Yet, if we look deeper, except for some noteworthy exceptions we surely have encountered, there is something very important missing from all those Christmas celebrations. And what is that, brothers and sisters in Christ? It is Christ! Christ has been missing from Christmas, and the celebration which is primarily and indeed solely about Christ Our Lord, has lost its true meaning and purpose, hidden beneath layers of excess and revelry.
Many of us worry about what we are to wear during the celebrations, or what to cook or provide in our feasts, but for what purpose? Indeed, it will be good to wear something new and good looking for the festive seasons, but are we doing these for the right purpose? Are we celebrating the birth of Our Lord Jesus Christ, or are we being vain, trying to look good and beautiful in front of our guests and relatives?
And that is exactly what happens when we come to celebrate Christmas, but not with the right purpose and intention. Instead of a celebration of our faith and rejoicing for the arrival of Our Lord and Saviour, the long awaited Messiah, we have made Christmas to be a celebration of ourselves, our ego and human ambitions, and we have left God out of these celebrations.
The Gospel passage this week serves as a reminder for all of us the importance of this season of Advent, as a time of reflection and recollection, for us to think deep in our hearts what it truly means for us to celebrate Christmas, and indeed, what it means to be Christians. For we believe in the Lord Jesus, Our God, Who has descended to us assuming the flesh of Man, and died for us on the cross.
This is the fundamental tenet of our faith which we have to follow and understand, if we are truly willing to understand the true spirit and intention of our Christmas celebrations. For Christmas is not just like any other earthly celebrations and revelry. The very reason we rejoice is because Christmas itself is intimately and inseparably tied with another great event in our faith, that is of the Passion of Our Lord that we celebrate during Good Friday, and His resurrection in Easter.
Without the crucifixion, death and resurrection in Easter, Christmas has no meaning, as then it will be just the birth anniversary of yet another human being, no different from any one of us. Instead, it is because of Easter that Christmas has its meaning, because we believe that God Himself has become Man and entered into the world at the moment of His birth, celebrated as Christmas. And the very purpose of His coming into this world, which makes Easter also inseparable from Christmas, is so that He may lay down His life on the cross, as a perfect sacrificial victim, for the sake of our redemption.
Cookie Bake
Saturday, December 9, 6 pm
PINE ROOM – Calvary Basement
Our cookie bake is coming up!
Come and join us for an evening of fun and fellowship!
If you can't make it right at 6:00, please come whenever you can!
Please bring your cookie dough already mixed and ready to bake.
Bring baking instructions, extra cookie sheets and any topping your cookies may need (sprinkles, colored sugar, etc.)
Bring a container(s) along to store your cookies.
If you're interested in doing a recipe swap, please bring a copy of your recipe.
Pizza and soda also provided – fun for the whole family!!!
Christmas Flowers
Donations due by December 17
Donations for Christmas Flowers are being accepted now through December 17. Please complete a Flower envelope in service or send a check to arrive by December 15 and indicate if its in honor or memory of _______.
Welcome HEALING SHEPHERD ECC!!!
We welcome another ECC parish to Pennsylvania. Healing Shepherd ECC will hold their first service this Sunday, December 3 at the Historic Vincent Church in Chester Springs, PA.
ALL SOULS welcome Healing Shepherd to the area and give them our love, support, and prayers!
For those that remember, Rev. Denise A. Roberts-Graham who is the pastor came to worship with us last month. We look forward to having a sister parish so close and growing together! Please pray for them as they have their first service Sunday at 10 am.

Auxiliary Bishop Election this Sunday
To help with the growth of the ECC, Bishop Francis and the ECC leadership have asked the parishes and synod delegates to establish an Auxiliary Bishop, to assist with many of the Bishop duties in trying to cover such a large area of the United States and Europe.
In October 2017 Rev Denise was nominated to be an Auxiliary Bishop for the ECC. This week, all Parishes are to vote to accept or decline this nomination.
More info on Rev. Denise can be found on the ECC website.

How are you doing answering this past week's question of the week?
Jesus is not only close to the poor. In the destitute, those who suffer, we encounter the Lord himself. He asks us: "Have you met me in them?" What do we answer him?