February 15, 2018 – First Sunday of Lent 2018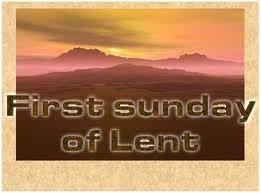 Worship/Holy Eucharist
1:00 pm – Chapel
Sunday, February 18
Board of Directors Meeting
3:00 pm  – After Fellowship
Sunday, February 18
Worship/Holy Eucharist
1:00 pm – Chapel
Sunday, February 25
Worship/Holy Eucharist
1:00 pm – Chapel
Sunday, March 4
Worship/Holy Eucharist
1:00 pm – Chapel
Sunday, March 11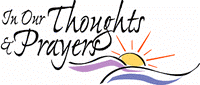 The Prayer List is updated weekly. Please keep the people and needs of those on the list a part of your daily prayer life.
Rota's are also updated and listed below, check for openings and where your help in ministry is needed this week or next month!
Those scheduled to bring something to share after worship are those who's last names begin with:
February 18: M-R
February 25: S-Z
March 4: A-F
March 11: G-L
March 18: M-R
March 25: S-Z
IF YOU ARE ABLE – PLEASE BRING SOMETHING TO CONTRIBUTE IF ITS YOUR WEEK!
Entrance Hymn: # 411 Forty Days and Forty Nights
Offering Hymn: # 396 The Cross of Jesus
Communion Meditation: # 422 Jesus Remember Me
Recessional Hymn: # 407 Again We Keep this Solemn Fast
All Souls ECC is a parish of the Ecumenical Catholic Communion
GOOD NEWS
The Weekly Newsletter of All Souls ECC
A Welcoming Family of Faith!
Thank you for those that were able to gather for Ash Wednesday. The First Sunday of Lent 2018 is an important day. Our focus as individuals and as a parish community is to do our best in following the disciplines of this holy season: prayer, fasting and alms giving.
Prayer – select a special person in your life each week a say a little prayer each day for that individual.
Fasting – select a meal one day of the week where you will eat a little less, great for weight loss and healthy for the body as well.
Almsgiving – save your spare change in the All Souls plastic container which will assist us in our outreach programs.
Together as a parish community let us not only support one another with the commitment to regular attendance is Sunday but also in our journey together through Lenten sacrifices to Easter joy.
Fr. Henry Pruski
This Week's Reading
And Question of the Week
Take time to mediate on God's word and prepare for worship this Sunday. And as you meditate on them, consider the Question of the Week:
What can I do to live up to my covenant with God during this season of Lent?
Genesis 9:8-15
Psalm 25:4-9
Peter 3:88-22
Mark 1:12-15
Psalm 25:4-9
Your ways, O LORD, make known to me;
teach me your paths,
Guide me in your truth and teach me,
for you are God my savior.
Remember that your compassion, O LORD,
and your love are from of old.
In your kindness remember me,
because of your goodness, O LORD.
Good and upright is the LORD,
thus he shows sinners the way.
He guides the humble to justice,
and he teaches the humble his way.
In worshipping God, we must lift up our souls to him. It is certain that none who, by a believing attendance, wait on God, and, by a believing hope, wait for him, shall be ashamed of it. The most advanced believer both needs and desires to be taught of God. If we sincerely desire to know our duty, with resolution to do it, we may be sure that God will direct us in it. The psalmist is earnest for the pardon of his sins. When God pardons sin, he is said to remember it no more, which denotes full remission. It is God's goodness, and not ours, his mercy, and not our merit, that must be our plea for the pardon of sin, and all the good we need. This plea we must rely upon, feeling our own unworthiness, and satisfied of the riches of God's mercy and grace. How boundless is that mercy which covers for ever the sins and follies of a youth spent without God and without hope! Blessed be the Lord, the blood of the great Sacrifice can wash away every stain
Congratulations
And our prayerful support to Rev. Denise Donato on the occasion of her ordination as Auxiliary Bishop of ECC on 2/9/2018
You can read more about the ordination and see other articles about the ECC in the new ECC Newsletter.
Family Promise
THANK YOU to everyone who came out to the POT LUCK on February 10 to support the hosting of families in the FAMILY PROMISE program.
We had great food and great fellowship with the participants. They seemed to really enjoy the evening with All Souls. THANK YOU to everyone who contributed to the pot luck. You are appreciated. Thank you also to Jerry and Billy for staying over night as security and for helping to load up the cots on Sunday morning.
Good Thyme for Life
March 6
This past November, at our parish's annual meeting, the congregation agreed that, as part of All Souls' Ministry and Outreach, to participate in A Good Thyme For Life. This is an annual dining out event to benefit Co-County Wellness Services. The event helps to raise funds to support those affected by HIV/AIDS.
This year's event will be held on Tuesday March 6, 2018. All Souls will be hosting at Blind Hartman's Tavern, 2910 Pricetown Road, Temple.
WE NEED YOU!!! – We need people to volunteer to help at the restaurant that evening to assist with the selling of raffle tickets for raffle baskets. We will also need raffle baskets donated. We are looking to get goods and/or services donated from local businesses. Please see any board member for information on what types of baskets that are needed.
More information will be upcoming within the next few weeks.
Help us to help others!
Lenten Message from the ECC
Bishop Francis Krebs, presiding bishop of the Ecumenical Catholic Communion and Pastor of Sts. Clare and Francis ECC in St. Louis, shares his message for Lent, 2018.

How are you doing answering this past week's question of the week?
How can our compassion lead us to break barriers and bring healing to others, thereby giving glory to God?