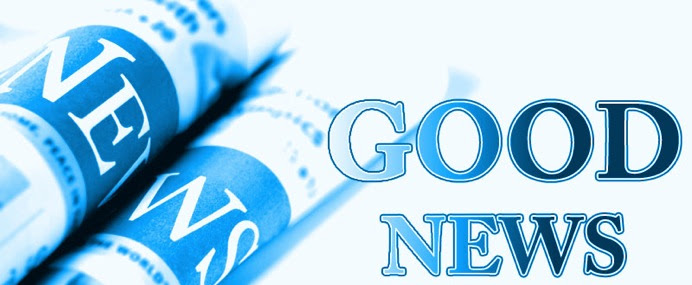 Worship/Holy Eucharist
1:00 pm – Chapel
Sunday, December 17
(Volunteers Welcome!)
9:00 am – Chapel
Saturday, December 23
NO 1 pm Service on December 24
CHRISTMAS EVE SERVICE
11:45 pm – Special Music
MIDNIGHT – Christmas Mass
Sunday, December 24
Worship/Holy Eucharist
1:00 pm – Chapel
Sunday, December 31
1:00 pm – Chapel
Sunday, January 7
1:00 pm – Chapel
Sunday, January 14
Board of Directors Meeting
6:00 pm @ Robert's
Wednesday, January 17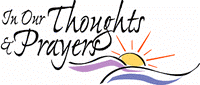 The Prayer List is updated weekly. Please keep the people and needs of those on the list a part of your daily prayer life.
Rota's are also updated and listed below, check for openings and where your help in ministry is needed this week or next month!
Those scheduled to bring something to share after worship are those who's last names begin with:
December 17: M-R
December 24: ALL (Christmas Eve Service)
December 31: S-Z
January 7: A-F
January 14: G-L

January 21

: M-R

January 28

: S-Z
IF YOU ARE ABLE – PLEASE BRING SOMETHING TO CONTRIBUTE IF ITS YOUR WEEK!
Entrance Hymn: # 323 O Come, O Come, Emmanuel
Offering Hymn: #330 – Prepare the Way of the Lord
Recessional Hymn: # 345 Come, O Long Expected Jesus
All Souls ECC is a parish of the Ecumenical Catholic Communion
GOOD NEWS
The Weekly Newsletter of All Souls ECC
A Welcoming Community of Faith!
Joy to you in this third week of ADVENT 2017!  We hope you will join us as we anticipate the coming of the Christ Child!
Third Mass of Advent is 
this Sunday
 at 
1:00 pm
As a reminder as we get into winter – to watch your email,
Facebook
, and
channel 69/WFMZ
to know if ALL SOULS services or other events are cancelled due to weather.   We will make notice as soon as possible.  But also use your best judgement – the conditions where you live might be better or worse than they are at Centre Ave.  In all things – be safe!
We hope you enjoy this issue of the Good News – with this weeks scriptures, hymns, and other information.
Feel free to share with friends and family.
This Week's Reading
And Question of the Week
Take time to mediate on God's word and prepare for worship this Sunday. And as you meditate on them, consider the Question of the Week:
How can I bring a "year of favor" to the world, to the community, to those I know?
Isaiah 61:1-2a
The spirit of the Lord GOD is upon me,
because the LORD has anointed me;
he has sent me to bring glad tidings to the poor,
to heal the brokenhearted,
to proclaim liberty to the captives
and release to the prisoners,
to announce a year of favor from the LORD
and a day of vindication by our God.
Edited from Antipas Harris:
What does this passage in Isaiah have to do with us today?
1. That same Spirit of the Lord that is upon the anonymous Hebrew prophet and upon our Lord and Savior Jesus Christ is upon us because that Spirit has anointed us for a reason.
2. In the Isaiah passage today, the unknown prophet challenges us: The prophet says, "The Spirit of the Lord is upon me because She has anointed me." But the prophet never says who the "Me" is. It does not matter who the "me" is.
What matters is that the Spirit is doing the anointing. Sisters and brothers, we are not called for name brand ministries! That is selfishness and self-centeredness.
Walter Rauschenbusch helps us to understand that sin is not only rebellion to God but selfishness. We are not called to cure the blindness of the world that they might know its "me" who extended the hand.
3. Right now is a good time and the city where God has placed you is a good place for the gospel. Again, Walter Rauschenbusch teaches us that the gospel is not ideological. The word "gospel" means "good news." The "good news" to the broken is restoration. The "good news" to the hurting is healing. The point here is that the gospel has a dominant social dynamic. Therefore, the Church has a divine responsibility within the social sphere. This means that urban poverty is a good place for the good news of Jesus Christ.
If we take Jesus and the Old Testament prophets seriously, we must note that the entire Bible is concerned with the poor and needy and socially disenfranchised. Throughout the entire Bible, God provides hope and healing for suffering people. The earliest wealthy Christians liquidated their own wealth to help others who were in need not to build ministry empires.
Christmas Flowers
Donations due by December 17
Donations are now being accepted for the poinsettias that will be displayed in the chapel during Christmas. Donations can be made in honor of or in memory of a loved one. The list of names will be published in the Christmas Eve Midnight Mass bulletin. When making a donation for the poinsettias, please use one of the Christmas flower envelopes. or send a check to arrive by December 15 and indicate if its in honor or memory of _______.
PRAYER LIST & PRAYER REQUESTS now ONLINE!
You can now submit your prayers online.
Will see the form to submit prayer requests, and then as you scroll down will see prayer requests. So now you can see updated prayer requests – and praises, anytime you want.
Please feel free to give us feedback on how you like this new way to share our concerns and praises with our All Souls Family!
ECC Auxiliary Bishop Announced
From Bishop Francis
Dear sisters and brothers,
It is my joy to inform you that Rev. Denise Donato has been elected to assist me as an auxiliary bishop. Denise is the Pastor of Mary Magdalene Church in Rochester, NY, and is a founding member of the ECC. She and her husband Phil have three adult children and four grandchildren.
The Auxiliary bishop is to assist me in my episcopal duties (namely sacramental and pastoral oversight-and-care functions), not my presiding functions.
Denise's nomination was overwhelmingly affirmed in an election this month by members of the communities in the affected regions; it is these same communities that Denise will serve as Auxiliary Bishop for a term of six years. The affected regions do not include the Paciifc Northwest region, the Diocese of California, nor the Mid-America Diocese. They do include the Rocky Mountain Region, the Southwest Region, all of our communities in the eastern part of the US and in Europe, and territories in the US where we do not have an ECC presence at this time, but where requests for dialogue are ongoing.
Ordination/Consecration
Bishop-elect Denise will be ordained a bishop
On Friday, February 9 at 6:00 PM
At Downtown United Presbyterian Church,
121 Fitzhugh Street North, Rochester, NY 14614.
The ordination/consecration mass will be followed by a light reception.
Join with me in giving thanks to God for this great gift. Denise is a remarkable person, with whom I have had the pleasure to collaborate on many occasions over the years. I look forward to serving collaboratively with her as my colleague in episcopal service!
Your brother,
+Francis
Francis E. Krebs
Presiding Bishop

How are you doing answering this past week's question of the week?
In what ways do I feel parched, spiritually or emotionally? How can Jesus' presence satisfy my thirst? How can I prepare myself for Christ's presence?