Merry Christmas to All 2017!
NO 1 pm Service on December 24
CHRISTMAS EVE SERVICE
11:45 pm – Special Music
MIDNIGHT – Christmas Mass
Sunday, December 24
Worship/Holy Eucharist
1:00 pm – Chapel
Sunday, December 31
1:00 pm – Chapel
Sunday, January 7
1:00 pm – Chapel
Sunday, January 14
Board of Directors Meeting
6:00 pm @ Robert's
Wednesday, January 17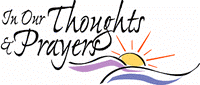 The Prayer List is updated weekly. Please keep the people and needs of those on the list a part of your daily prayer life.
Rota's are also updated and listed below, check for openings and where your help in ministry is needed this week or next month!
Those scheduled to bring something to share after worship are those who's last names begin with:
December 31: S-Z
January 7: A-F
January 14: G-L
January 21: M-R
January 28: S-Z
IF YOU ARE ABLE – PLEASE BRING SOMETHING TO CONTRIBUTE IF ITS YOUR WEEK!
Entrance Hymn: # 357 O Come All Ye Faithful
Second Hymn: # 361 Angels We Have Heard on High
Offering Hymn: # 356 Hark the Herald Angels Sing
Communion Response: # 371 Silent Night, Holy Night
Recessional Hymn: # 353 Joy to the World
All Souls ECC is a parish of the Ecumenical Catholic Communion
GOOD NEWS
The Weekly Newsletter of All Souls ECC
A Welcoming Community of Faith!
On behalf of our pastor, Fr. Henry Pruski, the Board of Directors, and the entire All Souls Family – MERRY CHRISTMAS TO ALL 2017! May the light of Christ shine brightly for you this Christmas!
As a reminder, we do not have a 1:00 pm service today – but we do hope to see you at our midnight mass tonight. We begin with special music at 11:45 pm.
As we get into winter – to watch your email, facebook, and channel 69/WFMZ to know if ALL SOULS services or other events are cancelled due to weather. We will make notice as soon as possible. But also use your best judgement – the conditions where you live might be better or worse than they are at Centre Ave. In all things – be safe!
We hope you enjoy this issue of the Good News – with this weeks scriptures, hymns, and other information. Feel free to share with friends and family.
This Week's Reading
And Question of the Week
Take time to mediate on God's word and prepare for worship this Sunday. And as you meditate on them, consider the Question of the Week:
How do I treasure the wonderful gift of Jesus in my heart? How do I bear witness of his presence to others?
Isaiah 9:6
For a child is born to us, a son is given us;
upon his shoulder dominion rests.
They name him Wonder-Counselor, God-Hero,
Father-Forever, Prince of Peace.
His dominion is vast
and forever peaceful,
from David's throne, and over his kingdom,
which he confirms and sustains
by judgment and justice,
both now and forever.
The zeal of the LORD of hosts will do this!
A Christmas Message from the Presiding Bishop of the ECC
Bishop Francis Krebs, Presiding Bishop of the Ecumenical Catholic Communion and Pastor at Sts. Clare and Francis ECC, shares a seasonal message of inclusion for Christmas.
Prayer List & Prayer Requests now ONLINE!
You can now submit your prayers online, using this LINK. https://allsoulsecumenical.org/prayer-requests/
Will see the form to submit prayer requests, and then as you scroll down will see prayer requests. So now you can see updated prayer requests – and praises, anytime you want.
Please feel free to give us feedback on how you like this new way to share our concerns and praises with our All Souls Family!

How are you doing answering this past week's question of the week?
How can I bring a "year of favor" to the world, to the community, to those I know?