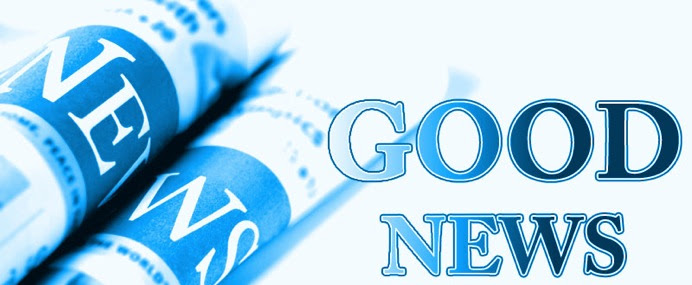 All Souls COOKIE BAKE
6:00 pm – Pine Room
Saturday, December 9
Worship/Holy Eucharist
1:00 pm – Chapel
Sunday, December 10
Board of Directors Meeting
3:00 pm  – Heritage Room
Sunday, December 10
Worship/Holy Eucharist
1:00 pm – Chapel
Sunday, December 17
NO 1 pm Service on December 24
CHRISTMAS EVE SERVICE
11:45 pm – Special Music
MIDNIGHT – Christmas Mass
Sunday, December 24
Worship/Holy Eucharist
1:00 pm – Chapel
Sunday, December 31
Worship/Holy Eucharist
1:00 pm – Chapel
Sunday, January 14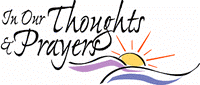 The Prayer List is now available online. Please keep the people and needs of those on the list a part of your daily prayer life.
Rota's are also updated and listed below, check for openings and where your help in ministry is needed this week or next month!
Those scheduled to bring something to share after worship are those who's last names begin with:
December 10: G-L
December 17: M-R
December 24: ALL (Christmas Eve Service)
December 31: S-Z
January 7: A-F
January 14: G-L
January 21: M-R
January 28: S-Z
IF YOU ARE ABLE – PLEASE BRING SOMETHING TO CONTRIBUTE IF ITS YOUR WEEK!
Entrance Hymn: #344 – On Jordans Banks
Offering Hymn: #330 – Prepare the Way of the Lord
Recessional Hymn: #33 – Comfort, Comfort, O My People
All Souls ECC is a parish of the Ecumenical Catholic Communion
GOOD NEWS
The Weekly Newsletter of All Souls ECC
A Welcoming Community of Faith!
Blessing of Peace to you in this second week of ADVENT! We hope you will join us as we anticipate the coming of the Christ Child! The Second Mass of Advent is this Sunday at 1:00 pm
COOKIE BAKE is SATURDAY! See below for more details.
We hope you enjoy this issue of the Good News – with this weeks scriptures, hymns, and other information. Feel free to share with friends and family.
This Week's Reading
And Question of the Week
Take time to mediate on God's word and prepare for worship this Sunday. And as you meditate on them, consider the Question of the Week:
In what ways do I feel parched, spiritually or emotionally? How can Jesus' presence satisfy my thirst? How can I prepare myself for Christ's presence?
Isaiah 40:1-5, 9-11
Psalms 85:9-142
2 Peter 3:8-14
Mark 1:1-8
2 Peter 3:8-10
Do not ignore this one fact, beloved,
that with the Lord one day is like a thousand years
and a thousand years like one day.
The Lord does not delay his promise, as some regard "delay,"
but he is patient with you,
not wishing that any should perish
but that all should come to repentance.
But the day of the Lord will come like a thief,
and then the heavens will pass away with a mighty roar
and the elements will be dissolved by fire,
and the earth and everything done on it will be found out.
An atheist farmer often ridiculed those who believe in God. He wrote a letter to the local newspaper in which he scoffed, "I plowed on Sunday, planted on Sunday, cultivated on Sunday, and hauled in my crops on Sunday; but I never went to church on Sunday. Yet I harvested more bushels per acre than anyone else, even those who are God-fearing and never miss a service."
The editor printed the man's letter and then added this remark: "God doesn't always settle His accounts in October." (Taken from "Our Daily Bread," date unknown.)
Do you ever wonder why God delays judgment on this wicked world? Why doesn't Christ return to judge the world as He promised? But then you realize, "What if He had returned to judge the world while I was still an unbeliever? I would have been lost!" And so while we join millions of believers down through the centuries in praying, "Your kingdom come," we have to be content to leave the timing in God's hands.
Peter wrote this letter to churches where false teachers were scoffing at the promise of Christ's coming again to judge the world. Their theological error stemmed from their greedy, lustful lifestyles. Although they claimed to believe in Christ, they did not submit to Him as Lord. Their evil views were snaring some who professed to be Christians. So Peter wrote to refute their errors by showing that if Jesus Christ is returning to judge the living and the dead, then you must live in submission to His lordship.
Thus in chapter 3:1-7, Peter shows how God's day of judgment is certain in spite of the mockery of certain men. In verses 8-9, Peter gives two truths to help explain why God seems to delay the return of Christ to judge the world:
Christ's return in judgment seems delayed because God has a different perspective on time and because He patiently waits for all to come to repentance.
Cookie Bake
Saturday, December 9, 6 pm
PINE ROOM – Calvary Basement
Our cookie bake is coming up!
Come and join us for an evening of fun and fellowship!
If you can't make it right at 6:00, please come whenever you can!
Please bring your cookie dough already mixed and ready to bake.
Bring baking instructions, extra cookie sheets and any topping your cookies may need (sprinkles, colored sugar, etc.)
Bring a container(s) along to store your cookies.
If you're interested in doing a recipe swap, please bring a copy of your recipe.
Pizza and soda also provided – fun for the whole family!
Christmas Flowers
Donations due by December 17
Donations are now being accepted for the poinsettias that will be displayed in the chapel during Christmas. Donations can be made in honor of or in memory of a loved one. The list of names will be published in the Christmas Eve Midnight Mass bulletin. When making a donation for the poinsettias, please use one of the Christmas flower envelopes. or send a check to arrive by December 15 and indicate if its in honor or memory of _______.
You can now submit your prayers online.
You will see the form to submit prayer requests, and then as you scroll down will see prayer requests. So now you can see updated prayer requests – and praises, anytime you want.
Please feel free to give us feedback on how you like this new way to share our concerns and praises with our All Souls Family!

How are you doing answering this past week's question of the week?
As we begin the season of Advent, how am I preparing a place for Jesus in my life?