Epiphany Sunday 2018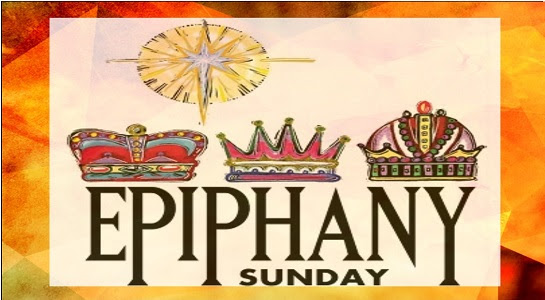 Worship/Holy Eucharist
1:00 pm – Chapel
Sunday, January 7
Worship/Holy Eucharist
1:00 pm – Chapel
Sunday, January 14
Board of Directors Meeting
6:00 pm  – Robert's
Wednesday, January 17
Worship/Holy Eucharist
1:00 pm – Chapel
Sunday, December 21
Worship/Holy Eucharist
1:00 pm – Chapel
Sunday, January 28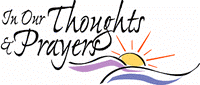 The Prayer List is updated weekly. Please keep the people and needs of those on the list a part of your daily prayer life.
Rota's are also updated and listed below, check for openings and where your help in ministry is needed this week or next month!
Those scheduled to bring something to share after worship are those who's last names begin with:
January 14: G-L
January 21: M-R
January 28: S-Z
February 4: A-F
February 11: G-L
February 18: M-R
February 25: S-Z
IF YOU ARE ABLE – PLEASE BRING SOMETHING TO CONTRIBUTE IF ITS YOUR WEEK!
Entrance Hymn: # 716 the Harvest of Justice
Offering Hymn: # 713 Here I Am
Recessional Hymn: # 668 Lord, Whose Love in Humble Service, vs. 2-4
All Souls ECC is a parish of the Ecumenical Catholic Communion
GOOD NEWS
The Weekly Newsletter of All Souls ECC
A Welcoming Community of Faith!
We hope that your 2018 is off to a great start! This is Epiphany Sunday 2018, we hope you celebrate mass with us.
As we get into winter – to watch your email, facebook, and channel 69/WFMZ to know if ALL SOULS services or other events are cancelled due to weather. We will make notice as soon as possible. But also use your best judgement – the conditions where you live might be better or worse than they are at Centre Ave. In all things – be safe!
We hope you enjoy this issue of the Good News – with this weeks scriptures, hymns, and other information. Feel free to share with friends and family.
This Week's Reading
And Question of the Week
Take time to mediate on God's word and prepare for worship this Sunday. And as you meditate on them, consider the Question of the Week:
Is there something I realize that I changed after encountering the Lord? Is there something I realize now that I should change?
ISAIAH 60:1-6
PSALM 72:1-2, 7-8, 10-13
Ephesians 3:2-3a, 5-6
MATTHEW 2:1-12
Psalm 72:12-13
For he shall rescue the poor when he cries out,
and the afflicted when he has no one to help him.
He shall have pity for the lowly and the poor;
the lives of the poor he shall save.

Matthew Henry's Concise Commentary
This is a prophecy of the kingdom of Christ; many passages in it cannot be applied to the reign of Solomon. There were righteousness and peace at first in the administration of his government; but, before the end of his reign, there were troubles and unrighteousness. The kingdom here spoken of is to last as long as the sun, but Solomon's was soon at an end. Even the Jewish expositors understood it of the kingdom of the Messiah. Observe many great and precious promises here made, which were to have full accomplishment only in the kingdom of Christ. As far as his kingdom is set up, discord and contentions cease, in families, churches, and nations. The law of Christ, written in the heart, disposes men to be honest and just, and to render to all their due; it likewise disposes men to live in love, and so produces abundance of peace. Holiness and love shall be lasting in Christ's kingdom. Through all the changes of the world, and all the changes of life, Christ's kingdom will support itself. And he shall, by the graces and comforts of his Spirit, come down like rain upon the mown grass; not on that cut down, but that which is left growing, that it may spring again. His gospel has been, or shall be, preached to all nations. Though he needs not the services of any, yet he must be served with the best. Those that have the wealth of this world, must serve Christ with it, do good with it. Prayer shall be made through him, or for his sake; whatever we ask of the Father, should be in his name. Praises shall be offered to him: we are under the highest obligations to him. Christ only shall be feared throughout all generations. To the end of time, and to eternity, his name shall be praised. All nations shall call HIM blessed.

January Potluck – January 20, 2018
First Potluck of 2018!
Saturday, January 20
6:00 pm – Pine Room
Bring your favorite comfort foods, side dish, desert, or drinks!
Invite your family and friends!

How are you doing answering this past week's question of the week?
Do I display the attributes described in today's readings when relating to my own family? As we are all sisters and brothers in Christ, do I show these qualities in my relations with friends, coworkers, strangers?