February 3, 2018 – Fifth Sunday Ordinary Time 2018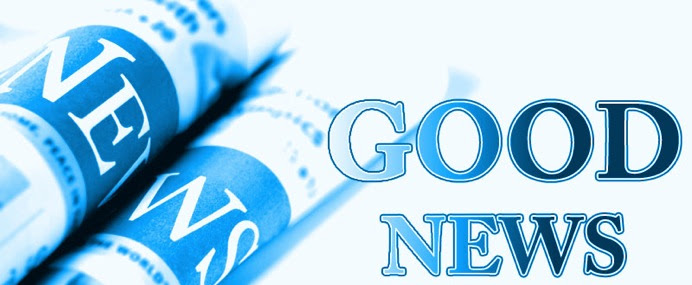 Worship/Holy Eucharist
1:00 pm – Chapel
Sunday, February 4
POTLUCK with Family Promise
6:00 pm – Pine Room
Saturday, February 10
Worship/Holy Eucharist
1:00 pm – Chapel
Sunday, February 10
ASH WEDNESDAY MASS
7:00 pm – Chapel
Saturday, December 9
Worship/Holy Eucharist
1:00 pm – Chapel
Sunday, February 18
Board of Directors Meeting
3:00 pm – After Fellowship
Sunday, Feburary 18
Worship/Holy Eucharist
1:00 pm – Chapel
Sunday, February 25
Worship/Holy Eucharist
1:00 pm – Chapel
Sunday, March 4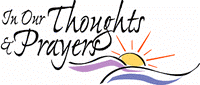 The Prayer List is updated weekly. Please keep the people and needs of those on the list a part of your daily prayer life.
Rota's are also updated and listed below, check for openings and where your help in ministry is needed this week or next month!
Those scheduled to bring something to share after worship are those who's last names begin with:
February 4: A-F
February 11: G-L
February 18: M-R
February 25: S-Z
March 4: A-F
March 11: G-L
March 18: M-R
March 25: S-Z
IF YOU ARE ABLE – PLEASE BRING SOMETHING TO CONTRIBUTE IF ITS YOUR WEEK!
Entrance Hymn: # 617 There is a Balm in Gilead
Offering Hymn: # 854 Healer of Our Every Ill, vs. 1, 3 & 4
Recessional Hymn: # 669 God Has Chosen Me
All Souls ECC is a parish of the Ecumenical Catholic Communion
GOOD NEWS
The Weekly Newsletter of All Souls ECC
A Welcoming Family of Faith!
February is here – and its cold once again. We hope you're staying warm and will warm us with your presence on the Fifth Sunday Ordinary Time 2018!
We have some great events coming up to do community outreach. See details below about Family Promise Pot Luck on February 10 and Good Thyme for Life on March 6.
We hope you enjoy this issue of the Good News – with this weeks scriptures, hymns, and other information. Feel free to share with friends and family. Hope to see you soon!
This Week's Reading
And Question of the Week
Take time to mediate on God's word and prepare for worship this Sunday. And as you meditate on them, consider the Question of the Week:
What does it mean to be a disciple? How do I serve God and others?
Job 7: 1-4, 6-7
Psalm 147:1-6
1st Corinthians 9:16-19, 22-23
Mark 1:29-39
PSALM 147:1-6
Praise the LORD, for he is good;
sing praise to our God, for he is gracious;
The LORD rebuilds Jerusalem;
the dispersed of Israel he gathers.
He heals the brokenhearted
and binds up their wounds.
He tells the number of the stars;
he calls each by name.
Great is our Lord and mighty in power;
to his wisdom there is no limit.
The LORD sustains the lowly;
the wicked he casts to the ground.
Celebrates God's almighty and gracious rule over his people, and over the world of nature, but mingles with this a special commemoration of his goodness in bringing back his people from their captivity, and rebuilding the walls of Jerusalem.
1. He can recover from slavery and restore to freedom.
2. He can restore men from the depths of suffering and despair.
3. God's justice is perfect in its retributive work.
Blessing of Throats
St. Blaise after Mass on 2/4/18
Memorial of St. Blaise
Saturday, February 3rd is the memorial of St. Blaise, the traditional day for the blessing of the throats. Individual blessings will take place after the recessional hymn on Sunday, February 4th.
St. Blasé was the bishop of Sebaste in Armenia during the fourth century. Very little is known about his life. According to various accounts, he was a physician before becoming a bishop. His cult spread throughout the entire Church in the Middle Ages because he was reputed to have miraculously cured a little boy who nearly died because of a fishbone in his throat. From the eighth century, he has been invoked on behalf of the sick, especially those afflicted with illnesses of the throat.
Calvary / All Souls Hosting Family Promise
Calvary will again be hosting homeless families for the week of February 5-11.
All Souls will be helping to host by having our Pot Luck on Saturday, February 10 and having the families of Family Promise join us! We will then have two volunteers to spend the night at the church as well with the families.
Family Promise always enjoys being a part of the All Souls Family and pot luck, so please mark your calendars and SAVE THE DATE of February 10, 6:00 pm in the Pine Room for our FAMILY PROMISE POT LUCK.
Good Thyme for Life
March 6
This past November, at our parish's annual meeting, the congregation agreed that, as part of All Souls' Ministry and Outreach, to participate in A Good Thyme For Life. This is an annual dining out event to benefit Co-County Wellness Services. The event helps to raise funds to support those affected by HIV/AIDS.
This year's event will be held on Tuesday March 6, 2018. All Souls will be hosting at Blind Hartman's Tavern, 2910 Pricetown Road, Temple.
WE NEED YOU!!! – We need people to volunteer to help at the restaurant that evening to assist with the selling of raffle tickets for raffle baskets. We will also need raffle baskets donated. We are looking to get goods and/or services donated from local businesses. Please see any board member for information on what types of baskets that are needed.
More information will be upcoming within the next few weeks.
Help us to help others!

How are you doing answering this past week's question of the week?
How do we, called as disciples of Jesus Christ, hear that word of God and put it into practice in our lives? What will I do this week to help another and be of service.